The City of Cavalier is a city council form of government. In this form of government, the mayor serves as the executive officer of the city. He or she ensures laws and ordinances are carried out and vetoes or signs resolutions and ordinances. The city council is comprised of 6 elected community members. Each member votes on issues that come before the city council an represents city residents at city council meetings.
Within our local government, there are three appointed officers: auditor, attorney, and assessor. The city auditor is responsible for city finances and general day-to-day functions of the city. The city attorney advises the city governing body on legal issues impacting the city. The city assessor assesses the value of parcels in the city.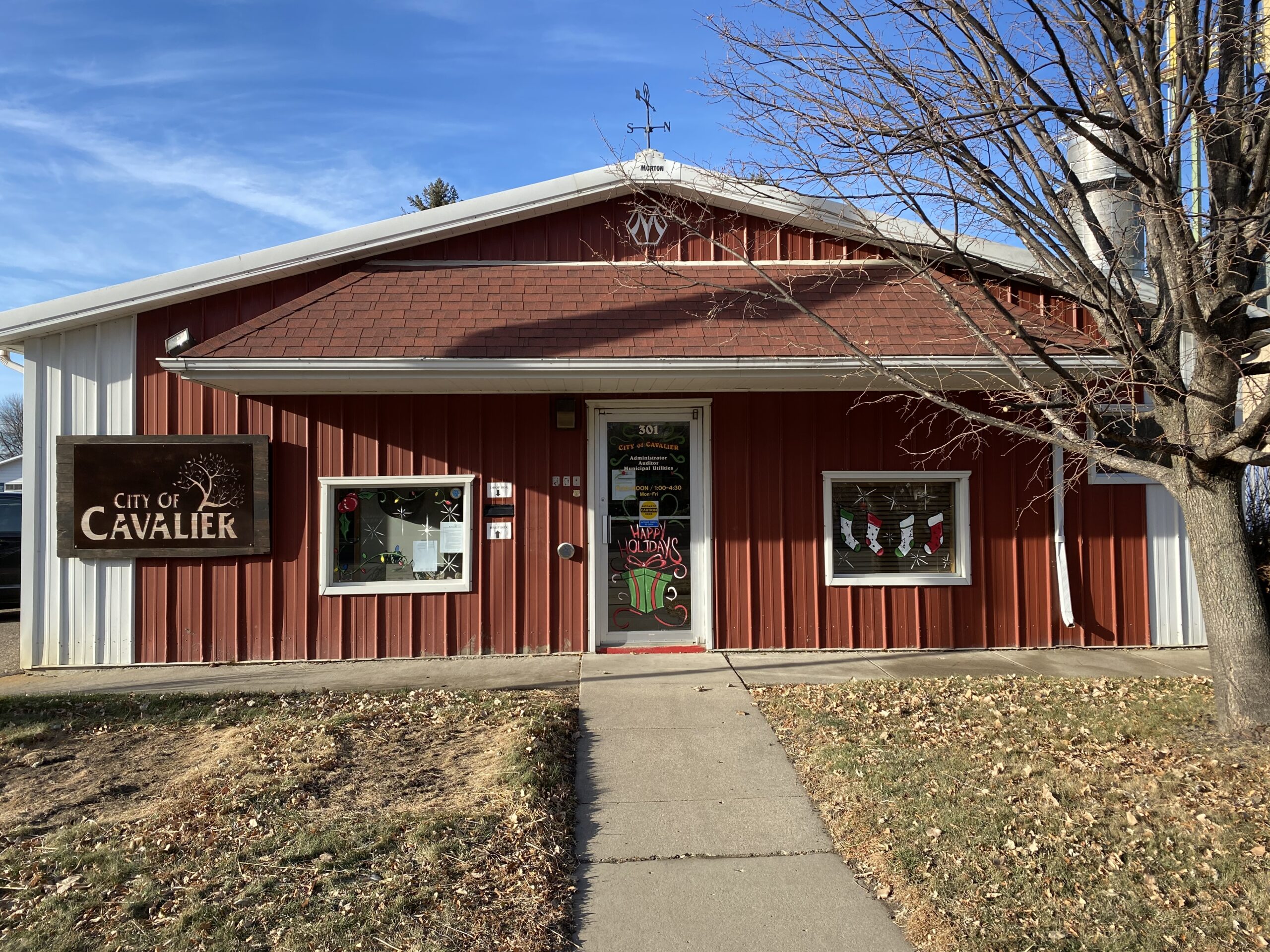 The City of Cavalier council meets once a month on the first Monday of the month. If the first Monday of the month is a holiday, then the council meeting will be the following Tuesday. The meeting is held at 7 PM in the city administration building.
Under North Dakota open meetings law, anytime a quorum of the governing body of the city discusses public business, it is subject to open meeting laws. These laws require the meeting to be open to the public, notice be provided to the public, and meeting minutes be kept.
The City of Cavalier was founded in 1875 and became the Pembina County seat in 1911. Cavalier was named for Charles Cavileer who was an early settler in Pembina County. Cavalier was incorporated in 1902, but has had a post office in operation since 1877.
Cavalier is the largest city in Pembina County with a population of 1,302 as of the 2010 census.
Cavalier is the home of many events every year including the Cavalier Motorcycle Ride-in (nicknamed "Little Sturgis of the North"), Off the Charts music festival, and Music & art in the Park.